Descrizione
Stampante UV LED industriale
con primer digitale
I primer digitali per getto d'inchiostro aumentano l'adesione dell'inchiostro al substrato nelle aree desiderate, rendendolo ideale per applicazioni industriali impegnative.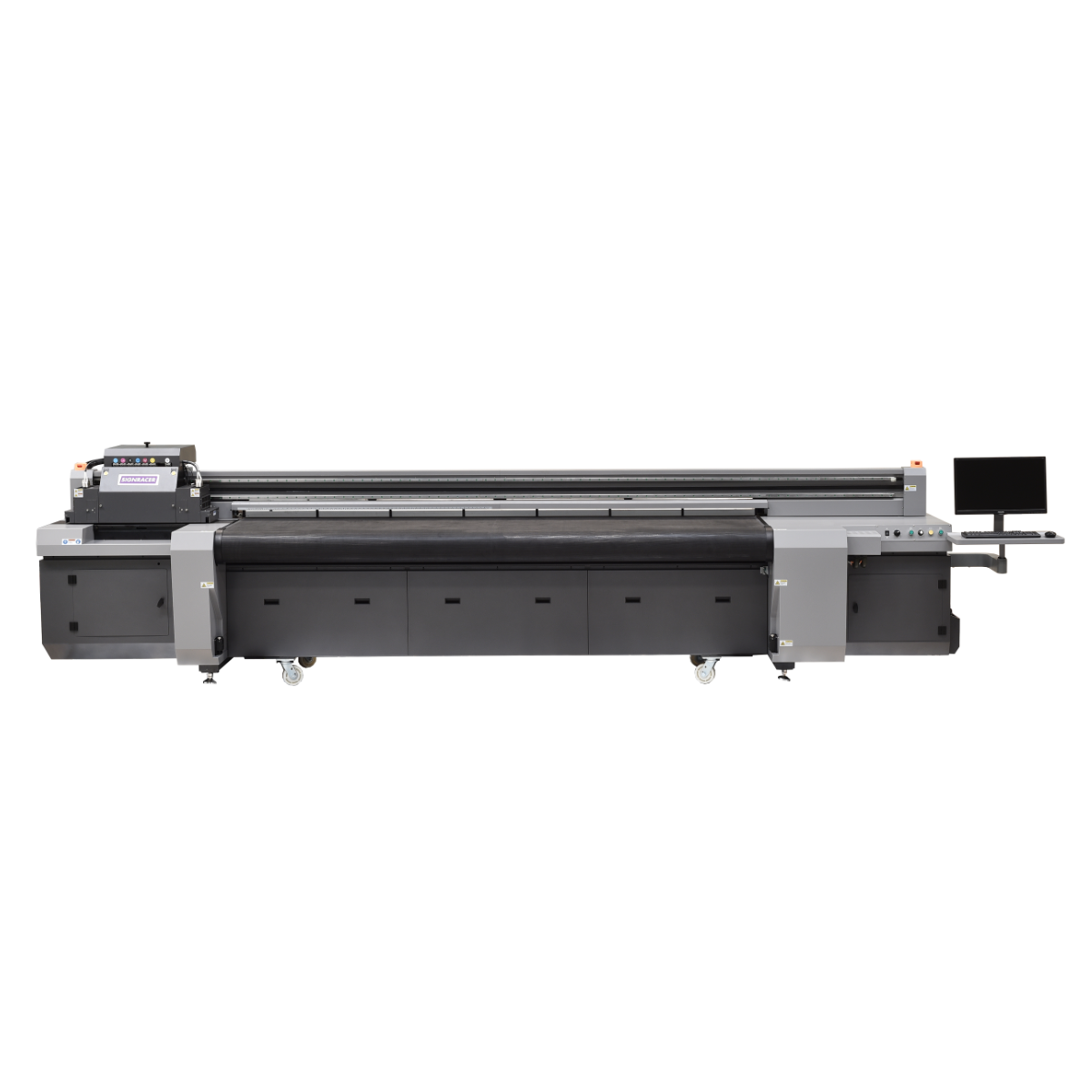 High-performance air-cooled LED UV module
Honeycomb 2 zones vacuum table with registration pins
Integrated PC unit with monitor arm
NUOVE lampade UV LED
Le nuove lampade a LED hanno una potenza regolabile fino a 14 W / cm2. Per migliorare ulteriormente l'indurimento, anche la lunghezza dei LED è stata estesa. Per una fila di testine di stampa la dimensione del LED è aumentata da 90 a 120 mm e per 2 file di testine di stampa da 150 a 180 mm. Sulle stampanti flatbed è ora possibile stampare anche dal retro in avanti. Entrambe le dimensioni dei LED si adattano allo stesso alloggiamento LED, il che consente un facile aggiornamento della stampante da una a due file di testine di stampa. Le nuove lampade a LED utilizzano un sistema di raffreddamento a temperatura controllata migliorato per ridurre il rumore della ventola.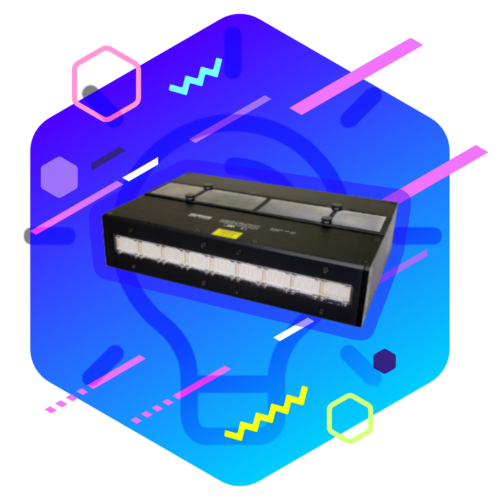 Zone di vuoto
SIGNRACER 1610 ha due zone di vuoto. I modelli flatbed 2512, 3116 e 3020 hanno quattro zone. Con questa opzione il supporto di stampa è perfettamente fissato alla stampante e può essere stampato con la massima precisione. Sul SIGNRACER 2512, 3116 e 3020 è presente una valvola per invertire la soffiante a vuoto. Ciò aiuta l'operatore a spostare supporti pesanti come il vetro, poiché il piano aspirante soffierà aria attraverso i fori del piano di stampa. Pertanto il supporto sta fluttuando sulla superficie piana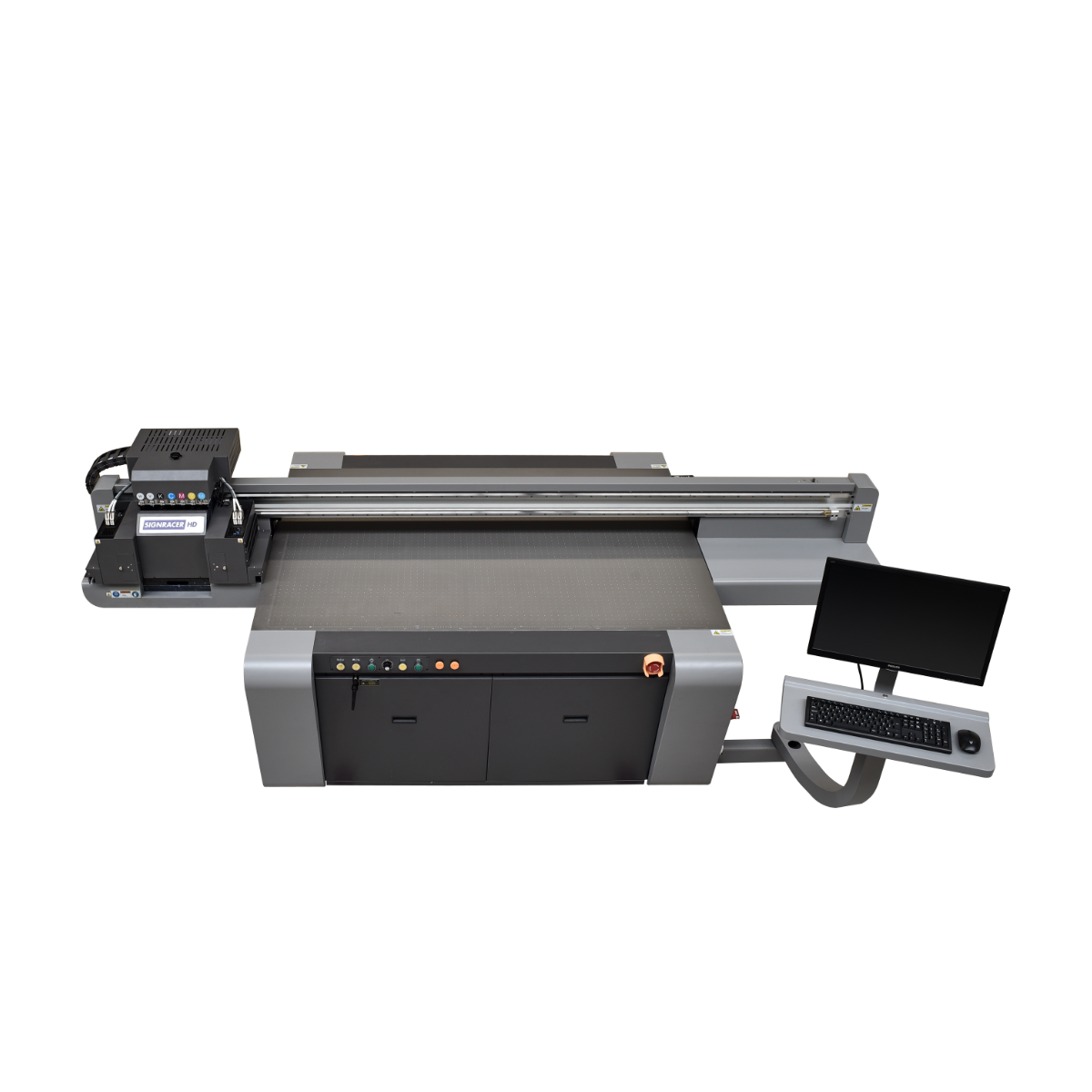 Regolazione automatica dell'altezza dei supporti
Le stampanti SIGNRACER flatbed e ibride utilizzano una regolazione automatica dell'altezza dei supporti. Le stampanti flatbed possono stampare su supporti fino a 10 cm di altezza, il che è un vantaggio rispetto alla maggior parte delle altre stampanti sul mercato.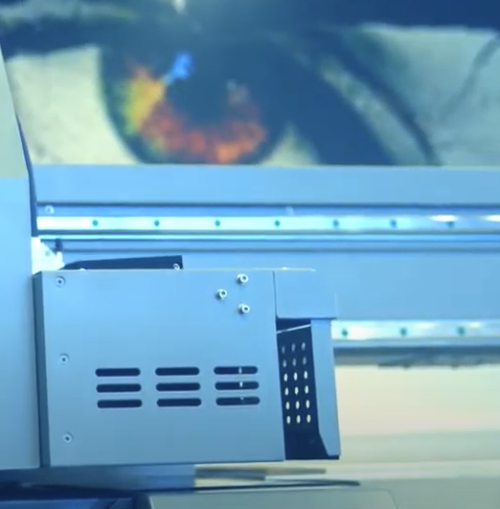 Nuovo carrello
Il nuovo design del carrello è stato sviluppato per il nuovo sistema LED. Le stampanti flatbed SIGNRACER dispongono di un sistema di asciugatura LED regolabile con prestazioni migliorate di 2-14 W / cm2. Le lampade a LED sono montate con un angolo per ridurre la luce diffusa sulle testine di stampa. I principali vantaggi dei sistemi LED ad alte prestazioni sono la bassa temperatura, il controllo continuo dell'integrità e la durata di 20.000 ore. Con la tecnologia LED è possibile stampare su materiali termosensibili. L'intensità di polimerizzazione può essere ridotta con la termoformatura dopo la stampa.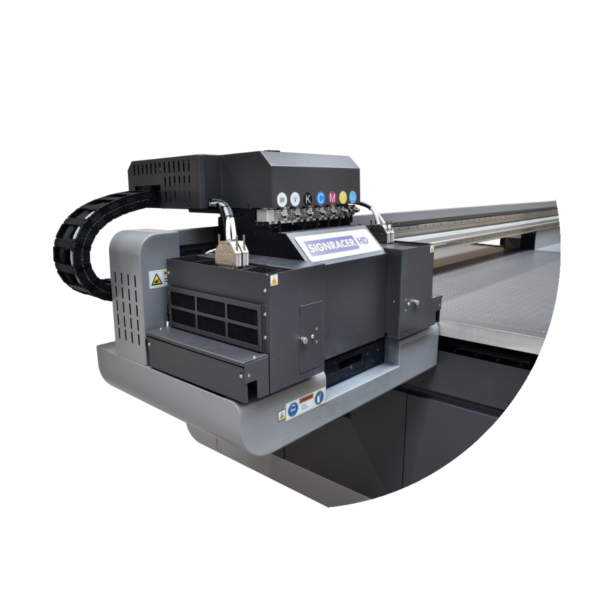 Nuova testina di stampa
SIGNRACER ha scelto la nuova RICOH MH5220 come estensione del suo accordo OEM esistente con Ricoh. Lo sviluppo congiunto riflette la domanda più ampia del settore per la stampa avanzata ad alta risoluzione con eccellenti dettagli in primo piano. La piccola dimensione nativa di 2,5 gocce della testina di stampa consente a Signracer di offrire ai suoi clienti una grafica visiva ancora più fine, tonalità della pelle migliorate e tenui sfumature pastello.
Le nuove testine di stampa Ricoh Gen. 5s sono molto robuste (alloggiamento in acciaio) e sono state sviluppate per la stampa industriale di fascia alta con la massima qualità. I nuovi inchiostri a bassa viscosità SIGNRACER SR-200 HD sono rilasciati da Ricoh e utilizzano impostazioni ottimizzate della testina di stampa (forme d'onda, temperature e tensioni).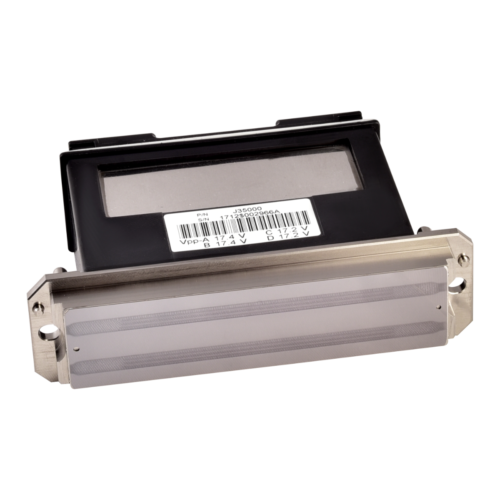 Pin di avvio
Le stampanti flatbed SIGNRACER dispongono di perni di avvio integrati per un perfetto posizionamento dei supporti. Si muovono in alto o in basso con una semplice leva. I perni di avvio hanno una protezione della testina di stampa, quindi la testina di stampa non può muoversi quando i perni di avvio sono abilitati.